Member Organizations
Business and Civic

Norwegian American Chamber of Commerce - trade promotion & networking

Choral


Grieg Ladies Singing Society - GLSS, women's chorus


Normennenes Singing Society NSS, men's chorus

Church - Minnekirken


Norwegian Lutheran Memorial Church - weekly services

Folk Artists


Illinois Norsk Rosemaling Association classes & competition

Folk Dancers


Leikarringen "Heimhug" Scandinavian folk dancing group

Fraternal


SONS OF NORWAY area lodges - promote Norwegian traditions and fraternal fellowship


Elvesund Lodge


Polar Star Lodge


Skjold Lodge

Museum


Norsk Museum Norwegian American collections

Retirement Homes


Bethesda Home Chicago


Norwood Crossing Chicago

Sports


Norge Ski Club training and jumping programs for children and adults

Other


Norwegian Slooper Society descendants of the Sloopers


Torske Klub fellowship, food and entertainment


Royal Norwegian Consulate, Honorary Consul

---

Back to top of page
Member Events

NAVIGATION - CLICK/TAP
on a month in the calendar.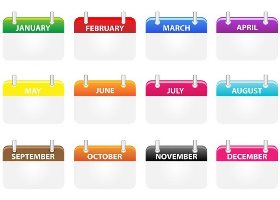 RECURRING EVENTS


FRIENDS OF THE VIKING SHIP
528 East Side Drive
Good Templar Park, Geneva, Illinois
Docent led tours Spring through Fall

Check
their website
for the latest details.
Adults $5.00, teens $3.00, children 12 and under free
Noon – 4:00PM
Docent led tours begin every 30 minutes where they tell you all about this "one of a kind" ship. Learn more
HERE

MINNEKIRKEN - Norwegian Lutheran Memorial Church
2608 N. Kedzie Ave, Chicago, Illinois
Worship Services Sundays 11AM
Learn more HERE
Services every Sunday in person. Coffee hour after the service - we look forward to seeing you there.



NORSK MUSEUM
3656 E. 2631st Rd. Sheridan, Illinois
Open Saturday and Sunday 1-5pm All SUMMER THROUGH September

Housed in the oldest Norwegian Lutheran church in America, the church is located directly behind the Norway Store on highway 71, 9 miles northeast of Ottawa, IL. Open to the public Saturdays and Sundays, June through September, from 1:00 p.m. to 5:00 p.m. Admission is free, but the museum is maintained from donations. Learn more
HERE

SONS OF NORWAY - MONTHLY LODGE MEETINGS and events
Each lodge has a different day and time - visit their individual websites for the latest details of meetings and events.
Elvesund Lodge
Polar Star Lodge
Skjold Lodge

CHICAGO TORSKE KLUB - MONTHLY MEETINGS
(2nd Saturday September-May)
Des Plaines Elks Club, 495 Lee Street, Des Plaines, Illinois
The men of the klub join together to enjoy a guest speaker, a traditionally prepared codfish dinner, and a shot of Linie aquavit,


EVENTS BY MONTH
JANUARY

---
---
MARCH
---
APRIL
04/23/2023, 1:00PM
MINNEKIRKEN SPECIAL CONCERT
A special concert at 1:00 p.m., on April 23rd following the church service at 11:00 a.m.

---
MAY
05/20/2023
2023
Norwegian Constitution Day Luncheon
Saturday, May 20th

---
05/21/2023
Syttende Mai Parade and Park festivities:
Sunday, May 21 from 11am - 3pm rain or shine

---
JUNE
---
JULY
---
AUGUST
---
SEPTEMBER
---
OCTOBER
NOVEMBER

---
DECEMBER


Back to top of events

Back to top of page