Member Organizations
Business and Civic

Norwegian American Chamber of Commerce - trade promotion & networking

Choral


Grieg Ladies Singing Society - GLSS, women's chorus


Normennenes Singing Society NSS, men's chorus

Church - Minnekirken


Norwegian Lutheran Memorial Church - weekly services

Folk Artists


Illinois Norsk Rosemaling Association classes & competition

Folk Dancers


Leikarringen "Heimhug" Scandinavian folk dancing group

Fraternal


SONS OF NORWAY area lodges - promote Norwegian traditions and fraternal fellowship


Elvesund Lodge


Polar Star Lodge


Skjold Lodge

Museum


Norsk Museum Norwegian American collections

Retirement Homes


Bethesda Home Chicago


Norwood Crossing Chicago

Sports


Norge Ski Club training and jumping programs for children and adults

Other


Norwegian Slooper Society descendants of the Sloopers


Torske Klub fellowship, food and entertainment


Royal Norwegian Consulate, Honorary Consul


Back to top of page
Member Events

NAVIGATION - CLICK/TAP
on a month in the calendar.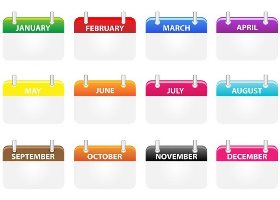 RECURRING EVENTS


FRIENDS OF THE VIKING SHIP
528 East Side Drive
Good Templar Park, Geneva, Illinois
2021 Openings to be announced
-Check
their website
for the latest details.
Adults $5.00, teens $3.00, children 12 and under free
Noon – 4:00PM
Docent led tours begin every 30 minutes where they tell you all about this "one of a kind" ship. Learn more
HERE

MINNEKIRKEN - Norwegian Lutheran Memorial Church
2614 N. Kedzie Ave, Chicago, Illinois
Worhip Services Sundays 11AM
**VIRTUAL SERVICES: Services are currently "virtual" and can be accessed via Facebook Live and Zoom online.
**IN-PERSON SERVICES: Limited in-person services are also available on 2nd and 4th Sundays with communion offered at all in-person services.​ Strict guidelines will be observed and advanced reservations are required for a maximum of 25 people.
Details for online and in-person services are on the church'
website events page
.
On Sundays when in-person worship is available, you may still use the links on their events web page to join the service remotely.
Learn more
HERE

NORSK MUSEUM
3656 E. 2631st Rd. Sheridan, Illinois
2021 Openings to be announced. Admission will be in a controlled environment appropriate for the Covid-19 conditions at that time.
June 5, 2021, is currently "Opening Day"
1:00PM-5:00PM
Housed in the oldest Norwegian Lutheran church in America, the church is located directly behind the Norway Store on highway 71, 9 miles northeast of Ottawa, IL. Open to the public Saturdays and Sundays, June through September, from 1:00 p.m. to 5:00 p.m. Admission is free, but the museum is maintained from donations. Learn more
HERE

SONS OF NORWAY - MONTHLY LODGE MEETINGS and events
Each lodge has a different day and time - visit their individual websites for the latest details of meetings and events.
Elvesund Lodge
Polar Star Lodge
Skjold Lodge

CHICAGO TORSKE KLUB - MONTHLY MEETINGS
(2nd Saturday September-May)
January, February, March 2021 - Luncheons CANCELLED**
Des Plaines Elks Club, 495 Lee Street, Des Plaines, Illinois
The men of the klub join together to enjoy a guest speaker, a traditionally prepared codfish dinner, and a shot of Linie aquavit,
**They will update via their website, letters, and e-mail plans for future events.


EVENTS BY MONTH
JANUARY
January 21, 2021
7:00pm-8:20pm, "Fridtjof Nansen Webinar", Norwegian-American Chamber of Commerce, Chicago Topic - "Fridtjof Nansen, Polar Explorer" Speaker: Tim Boyce, Noted Historian and Author.
January 31, 2021
Noon – 4:00PM, 2021 116th Norge Annual Winter Ski Jump Tournament, Gates Open At 11:00AM

The tournament was a success with all 1,000 available tickets sold! Tournament results are available at their website.

FEBRUARY
February 7, 2021
12:00 NOON CST, "Great Minds @ Minnekirken", On-line only - FREE, The Norwegian Lutheran Memorial Church welcomes Rev. Eyvind Skeie, well known for his many hymns and songs.

February 14 & 28, 2021 - Minnekirken In-Person Worship (see details above in the Recurring Events section).

February 25, 2021
7:00pm-8:20pm, "Ørkenoy Webinar"

MARCH
March 14 & 28, 2021 - Minnekirken In-Person Worship (see details above in the Recurring Events section).
March 18, 2021, 1:00PM (CST) (Via ZOOM)
NORDICS NAVIGATING NEW NORMS & NUMBERS - What is the "new normal" and how do we navigate it?
APRIL
April 13, 2021, 7PM
CHICAGO NACC CHAPTER WEBINAR - Minnekirken Façade/Tower Restoration
Tuesday April 13th at 7:00 PM CST

April 22, 2021, 7-8PM
CHICAGO NACC CHAPTER VESTERHEIM WEBINAR
Apr 22, 7:00 PM – 8:00 PM
Hosted by Bjorn Recktorli, NACC Chicago President
Moderated by Martha Gesme Nielsen, Vesterheim Board of Trustees
Hear about America's popular Norwegian Museum - Vesterheim - located in Decorah, Iowa. A dialogue with President and CEO, Chris Johnson about the Museum's operations and strategies for moving forward including their partnership with Snohetta, a Norwegian architecture firm. You can register for the free webinar and learn more at the Norwegian-American Chamber of Commerce events page.

MAY
SYTTENDE MAI:
May 16, 2021
Syttende Mai Parade: 1:00 PM - Cumberland Park, Park Ridge, Illinois, Learn more HERE


JUNE
x

JULY
x

AUGUST
August 7, 2021 - Details to Follow
Thor Fjell - May 19, 1944 - January 20, 2021
Inurnment at Wheaton Cemetery 1209 Warrenville Road Wheaton, Illinois. Thor's obituary can be found here.

August 8, 2021 - Details to Follow
Memorial service at Minnekirken for Thor Fjell, our member and member of so many Norwegian-American organizations.

SEPTEMBER
September 12, 2021
41st Scandinavian Day Festival, Vasa Park, South Elgin, Illinois, Dedicated to the preservation and celebration of the five Scandinavian countries: Denmark, Finland, Iceland, Norway and Sweden.

OCTOBER
October TBD, 2021
Norwegian National League Leif Erikson Day Program and Wreath Laying Ceremony, 2021 details to be announced, 12:30 PM, Norwegian Lutheran Memorial Church, Chicago.Refreshments served before program. 1:30 PM, Humboldt Park, Chicago, Leif Erikson Statue wreath laying.

NOVEMBER
November TBD, 2021
Polar Star Lodge Høst Fest (Fall Festival),
St. Olaf Lutheran Church, Montgomery, IL

November TBD, 2021
Skjold Lodge Heritage Fest,
All Saints Lutheran Church, 630 S Quentin Rd, Palatine, Illinois

November TBD, 2021
"Taste of Norway",
Minnekirken, the Norwegian Lutheran Church, Buy Wonderful Norwegian cookies, cakes, and all sorts of goodies.

DECEMBER
x
.

Back to top of events

Back to top of page