PARADE DETAILS

Pre-parade festivities
in Cumberland Park begin at 12:00 PM and include activities for children, vendors, and refreshments. Contact: Barbra Kronborg-Mogil 847-823-7596. The kickoff of the parade itself is 1:00PM
The parade itself
starts at 1:00PM and lasts about 1 hour.
Post-parade festivities
continue in Cumberland Park along with entertainment, awards, speeches, food, information tables and lots of photo opportunities on this fun day. Traditional dancers perform and you get to join at the end in the "grand march". Students receiving a scholarship or award from the League typically receive them in a ceremony during the post-parade festivities.
Every year the Norwegian National League hosts a parade at Cumberland Park in Park Ridge, Illinois, in celebration of Norway's Constitution Day in May.
MAP
.
PARADE ROUTE

WHERE TO MEET:
Marchers gather between 12:00-12:30 PM near Nelson's Funeral Home at W. Talcott Rd. and S. Cumberland Ave. The parade starts at 1:00 PM and lasts about 1 hour.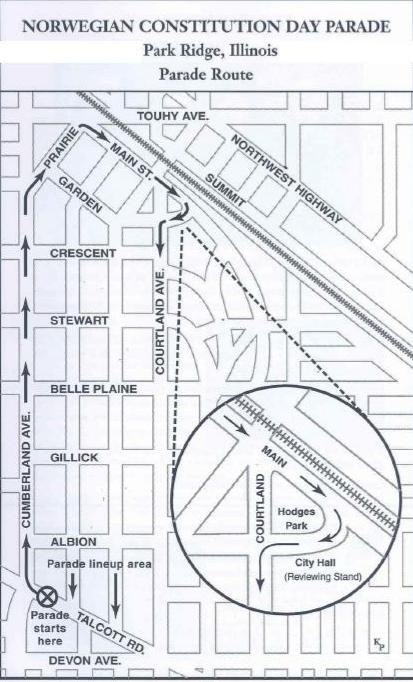 DURATION:
Marching time is about 1 hour. You march north from Talcott on Cumberland until you take an angle to the right on Prairie (with a small park on the left) over to Main St. and angle right. At this point the railroad tracks are on the left. The parade then proceeds on Main and curves right on Albion (with Albion, Main, and Courtland bordering Cumberland Park) to pass the reviewing stand and then turn south from Albion to Courtland to drop off passengers and collect parade paraphernalia. Click/Tap on image for larger version.
<Click/Tap on the image for a larger version>.
Parade watchers line the street along the entire route, starting at Cumberland all the way to Cumberland park.
Children in Chicago enjoy Syttende Mai too! <Click/Tap for bigger Picture>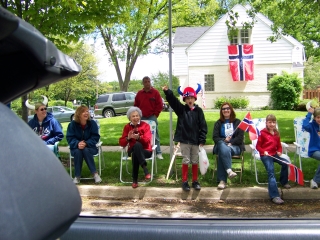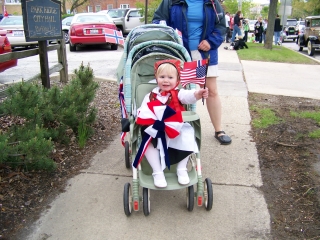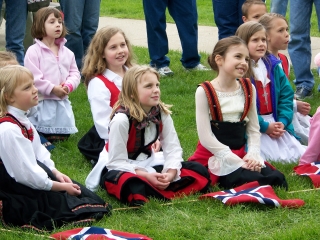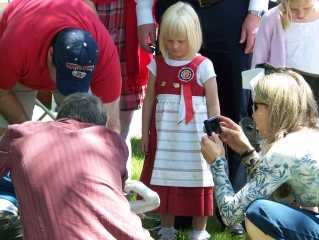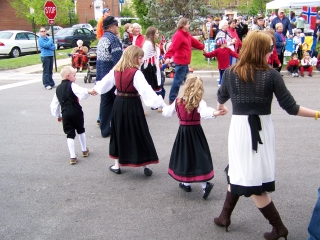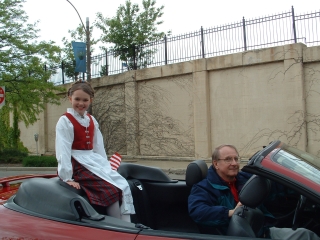 Back to top of page
Fun for Everyone! <Click/Tap for bigger Picture>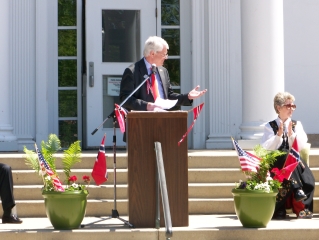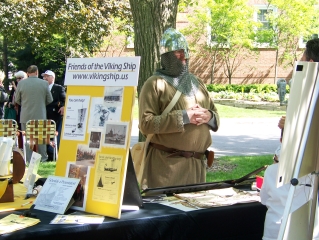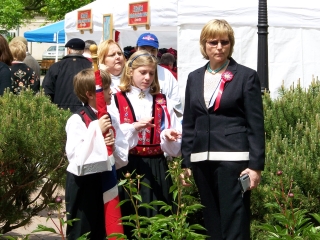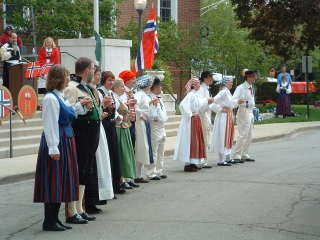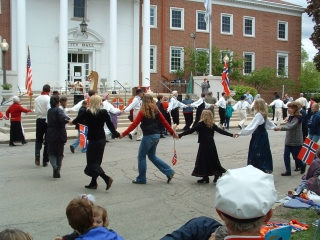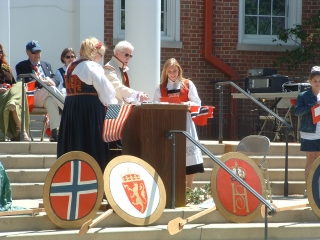 Back to top of page