Norwegian National League
The Norwegian National League is the place to celebrate Norwegian American traditions and connect with Scandinavian events in the Chicagoland area.


Check our calendars for upcoming member & special events.


---
GREETINGS from the President!
Thank you for your interest in the Norwegian National League of Chicago (NNL)
. We hope our web site helps you learn more about us, our member organizations and their events; as well as the events of other Scandinavian groups in the Chicagoland area.
We are the "umbrella" organization for many of the area's Norwegian-American organizations
and sponsor
scholarships
and three events during the year. Our main event is the Syttende Mai (17th of May) celebration with a
banquet
and a
parade
honoring the signing of the Norwegian constitution in 1814. Additionally we have, a
Leif Erikson celebration
where we lay a wreath at the statue of Leif Erikson in October, and present a program as part of "
Christmas Around the World
" at the Museum of Science and Industry in December.
Read More.
---
***COMING EVENT HIGHLIGHTS***
Always check the calendar of
member events
and our calendar of a broader range of
Scandinavian events and activities
, but we thought we'd highlight some that are coming up soon.
---
December 1, 2018, Saturday - 1:30 PM
CHRISTMAS AROUND THE WORLD - NORWEGIAN CHRISTMAS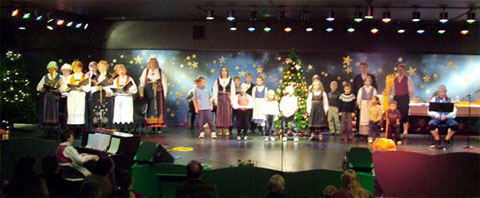 Join us at the Museum of Science and Industry in Chicago where the League presents a Norwegian Christmas program as part of the museum's Christmas Around the World event with a choir, folk dancing, singing carols, and walking around the tree as we sing.


---
SPECIAL EVENT
THE STAVE KIRKE EVENT IS OVER BUT
PHOTOS ARE AVAILABLE!
CLICK IMAGE FOR MORE DETAILS ABOUT THE DAY

Saturday
August 25, 2018
12:00 NOON
Museum of Science and Industry
GROUP FROM NORWAY DEDICATES MEMORIAL PLALQUE

<CLICK/TAP PHOTO FOR MORE DETAIL INFORMATION>

---
SUPPORT THE NORWEGIAN NATIONAL LEAGUE!
It's now even easier with the ability to use your Paypal account or popular credit cards. The details are on our "About Us" page.

Photo attribution: Paypal

---
If you have any questions...

or would like to join us in our celebration of all things Norwegian, please
contact us
by email.