Norwegian National League
The Norwegian National League is the place to celebrate Norwegian American traditions and connect with Scandinavian events in the Chicagoland area. We are the "umbrella" organization for many of the area's Norwegian-American organizations and sponsor scholarships and three events during the year (Syttende Mai banquet and parade, a Leif Erikson celebration, and Christmas Around the World.



Check our calendars for upcoming member & special events.


***SOME HIGHLIGHTS***
Always check the calendar of member events and our calendar of a broader range of Scandinavian events and activities, but we thought we'd a Sons of Norway, Elvesund Lodge special event and the upcoming Syttende Mai events.

---
***SYTTENDE MAI 2019 ACTIVITIES***
HURRA FOR SYTTENDE MAI!
NORWAY'S CONSTITUTION DAY - MAY 17, 2019

The Constitution of Norway was signed at Eidsvoll, Norway, on May 17, 1814, and declared Norway to be an independent kingdom in an attempt to avoid being ceded to Sweden after Denmark–Norway's devastating defeat in the Napoleonic Wars.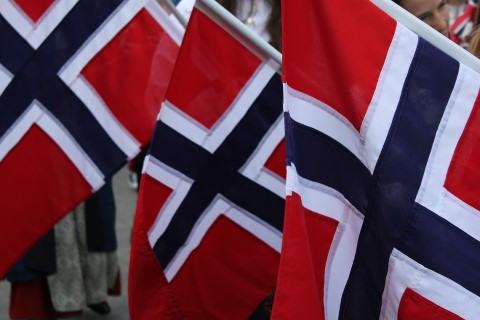 This time of year is special to the Norwegian National League, its members, and all of Norwegian heritage in the Chicago area. Each year there are special events. We highlight some here with links to special pages with more details.
FLY YOUR NORWEGIAN FLAG, WEAR YOUR BUNAD, BRING YOUR FAMILY AND FRIENDS TO ALL THE FUN EVENTS!
Photo attributions: Creative commons CC0 /
Pixabay.com.
**********************************************

ALL THE FUN
05/17/2019, Friday
SYTTENDE MAI EVENT #1

Norwegian Constitution Day Concert
Norwegian Memorial Lutheran Church
Chicago, IL
7:30 PM Refreshments following concert

05/18/2019, Saturday
SYTTENDE MAI EVENT #2

Norwegian American Chamber of Commerce 17de mai luncheon
The Metropolitan
66th Floor, Oak Room, Willis Tower
233 South Wacker Drive, Chicago
11:30 AM Reception
12:15 PM Lunch
Guest of Honor: Kaare Aas, Norwegian Ambassador to the U.S.


Ambassador Kåre Aas will be also be with us on Sunday, May 19 as the Guest of Honor at the NNL Banquet and participate in our Syttende Mai parade.

05/19/2019, Sunday
SYTTENDE MAI EVENT #3

Norwegian National League Norwegian Constitution Day Parade
Hodges Park
Park Ridge, Illinois
Pre-parade activities start at 12:00PM
The parade itself kicks off at 1:00PM
Details: Call Barbra Kronborg-Mogil 847-823-7596
During the ceremonies after the parade, the Norwegian National League awards Scholarships to deserving students (learn more on our Scholarship page).
Photo attributions: Creative commons CC0 / Pixabay.com.

SYTTENDE MAI EVENT #4

Norwegian Constitution Day Banquet
Park Ridge Country Club
Park Ridge, Illinois
Social Hour 5:00 PM, Dinner 6:00 PM, $75.00 per person
Details: Call Carol Hoidahl 847-358-1527

Norwegian Ambassador Kåre Aas will be the Guest of Honor at the NNL Banquet and participate in our Syttende Mai parade.
**NOTE: This year's banquet is held the same day as the parade but after the parade!


---
SUPPORT THE NORWEGIAN NATIONAL LEAGUE!
It's now even easier with the ability to use your Paypal account or popular credit cards. The details are on our "About Us" page.

Photo attribution: Paypal

---
If you have any questions...

or would like to join us in our celebration of all things Norwegian, please
contact us
by email.